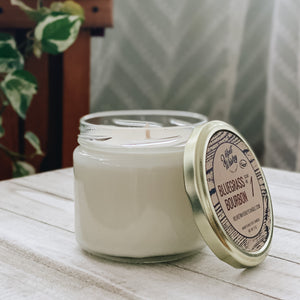 Rose Creme 11 oz Candle
Sale price Price $15.00 Regular price
11 ounces of all natural soy wax in a straight sided jar with a single cotton wick and a gold lid.

Rose Creme is an enchanting new spin on a classic rose fragrance. Notes of bubbling champagne, jasmine and just a hint of vanilla musk come together for a lovely, rosy bouquet. Whether love is in the air or you just want a blast of fresh spring flowers, Rose Creme will be the perfect mental walk through a lush garden!

This candle has approximately an 80 hour burn time.