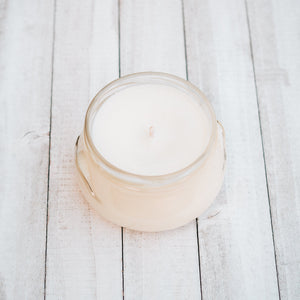 Juniper Pines 10 oz Tureen Jar
Sale price Price $15.00 Regular price
10 ounces of all natural soy wax in a small tureen jar with a single cotton wick and a gold lid. 
Juniper Pines mingles fresh, woodsy notes with ripe cranberry and juniper berry to tickle the nose just right for cold weather. The warmth doesn't stop there, hints of champagne and bergamot add to this festive aroma. Juniper Pines is the perfect scent for anyone who loves falling leaves or long, snowy nights!
This candle has approximately an 80 hour burn time.