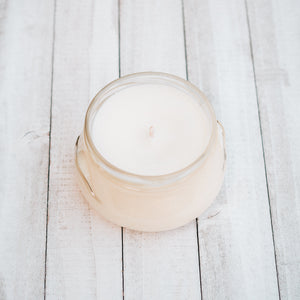 Eucalyptus Morning 11 oz Candle
Sale price Price $15.00 Regular price
11 ounces of all natural soy wax in a straight sided jar with a single cotton wick and a gold lid. 
Eucalyptus Morning is a deep, earthy scent filled with rich eucalyptus, fresh mint and a hint of patchouli. This relaxing fragrance will make any day feel like a spa day. 
This candle has approximately an 80 hour burn time.