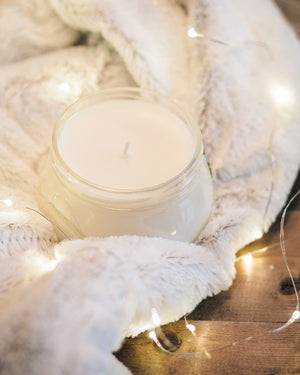 Cuddle Weather 6 oz Tureen Jar
Sale price Price $10.00 Regular price
6 ounces of all natural soy wax in a small tureen jar with a single cotton wick and a gold lid. 
Cuddle weather is custom made for winter lovers. Fresh snow glistening on pine needles beneath a cold night sky is no need to shiver, because you're warm and cozy. Hints of mint, wood notes and vanilla will have you reaching for the one you love and staying in tonight!  
This candle has approximately an 50 hour burn time.