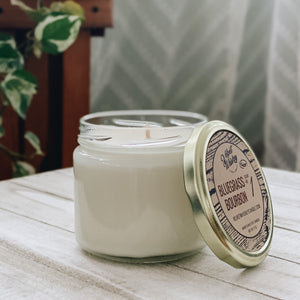 Citrus Oasis 11 oz Candle
Sale price Price $15.00 Regular price
11 ounces of all natural soy wax in a straight sided jar with a single cotton wick and a gold lid.

Citrus Oasis is a calming blend of bergamot, lemon zest, patchouli and sandalwood, perfect for helping you find your balance and relax.

This candle has approximately an 80 hour burn time.