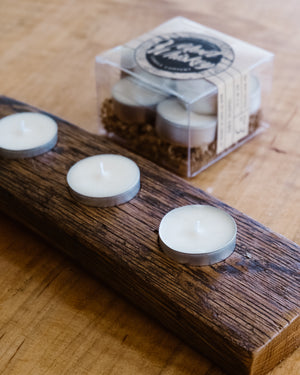 Bourbon Barrel Stave Tea Light Holder
Sale price Price $18.00 Regular price
This is a Bourbon Barrel Stave tea light holder that holds up to 3 tea lights at a time. The staves used to create these holders are made from bourbon barrels made right here in Laurel County at Robinson Stave!
Each holder is cut, sanded, drilled and sealed by hand and selected just for you. No two holders are exactly alike. 
Included with the purchase of the tea light holder, you will receive a box of 9 tea lights.