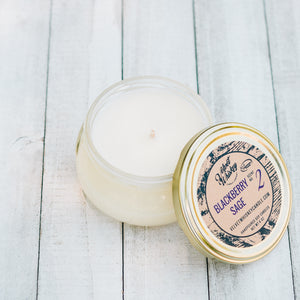 Blackberry Sage 6 oz Tureen Jar
Sale price Price $10.00 Regular price
6 ounces of all natural soy wax in a small tureen jar with a single cotton wick and a gold lid. 
Blackberry Sage is the perfect blend of crushed blackberries, orange, peach, strawberry, Jasmine petals and fresh sage. Subtly sweet and fresh at the same time!
This candle has approximately an 50 hour burn time.