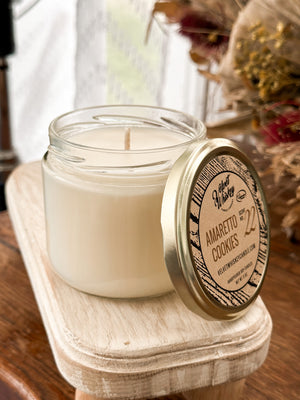 Amaretto Cookies 11 oz Candle
Sale price Price $15.00 Regular price
11 ounces of all natural soy wax in a straight sided jar with a single cotton wick and a gold lid.

Unwind and embrace the enticing scent of Amaretto Cookies. A delightful blend of cinnamon, nutmeg, amaretto, and almonds transforms your space into a haven of aromatic delight, perfect for creating cherished memories and a cozy ambiance in your home.

This candle has approximately an 80 hour burn time.